Description
EMAX ECO II 2207 1900KV BRUSHLESS MOTOR 4pcs Set
The engineers at EMAX are always seeking ways to design the ultimate motor with brushless technology. In their efforts, they produced the ECO II Series, a new line of brushless motors further improving on the performance and durability while retaining the same affordability.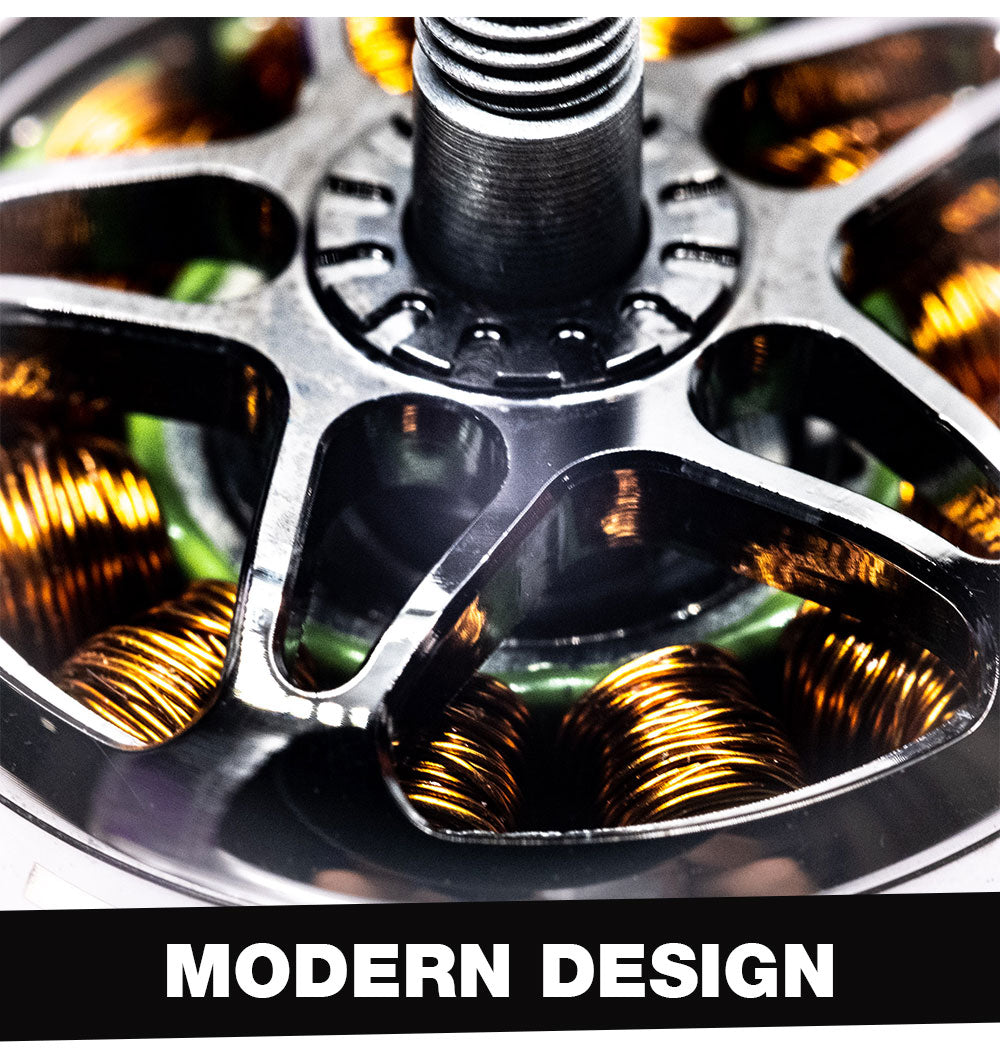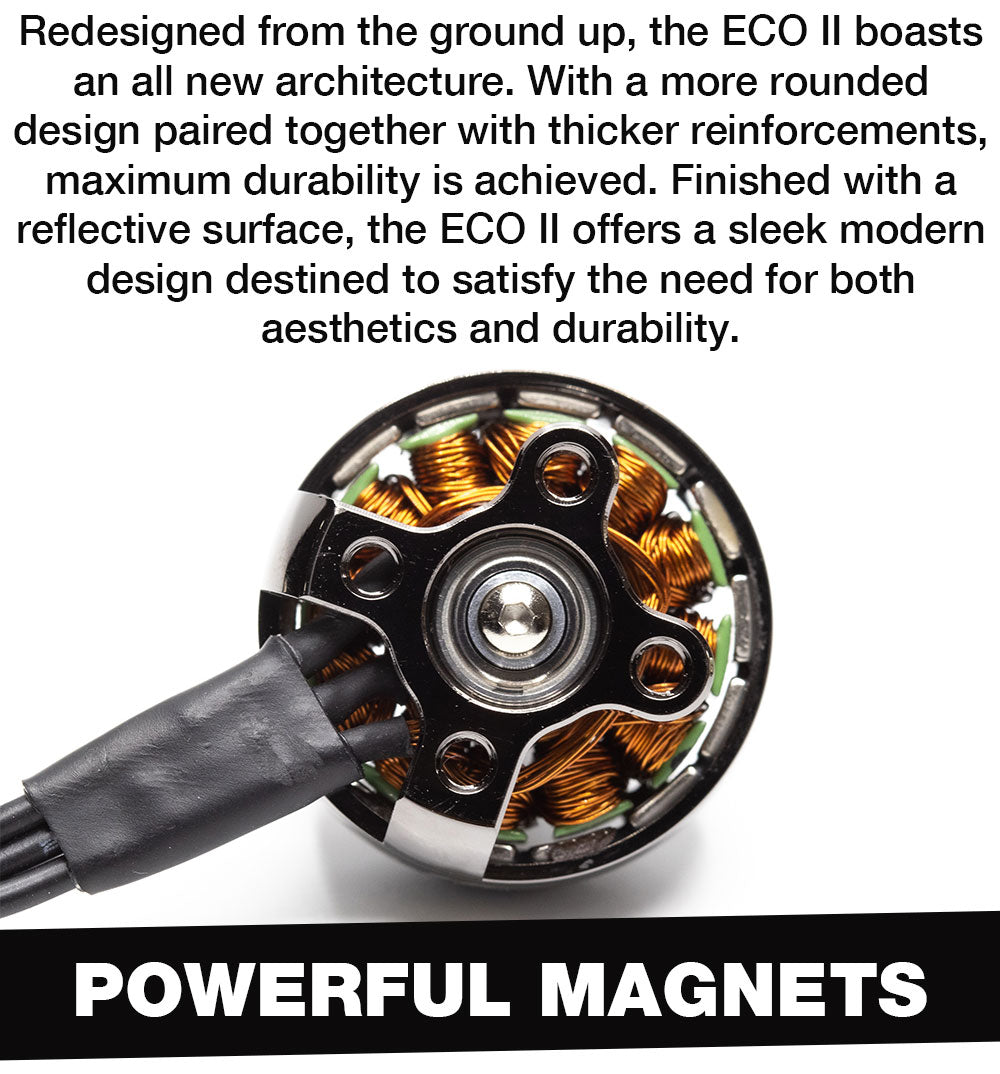 In order to improve the performance from its predecessor, the ECO II utilizes N52SH arc magnets over prior N48 magnets, allowing more powerful throttle response and higher RPMs to be achieved. More torque and thrust is generated, allowing pilots the flexibility to comfortably meet the demands of any racetrack or flight situation.
The ECO II Series marks the next evolution in affordable brushless motor technology, bringing in a new era of performance for everyone.
Feature:
Frecision bearing
Steel shaft
Anodizing
16*16mm hole pattern
Multi-strand winding .
120mm 20 AWG silicone wire
Package lncludes:
5* МЗ*8 Ѕсrеw
5* M3*7 Screw
5* МЗ*6 Ѕсrеw
1* Aluminum M5 nylock nut
1* Washer and Screw for shaft